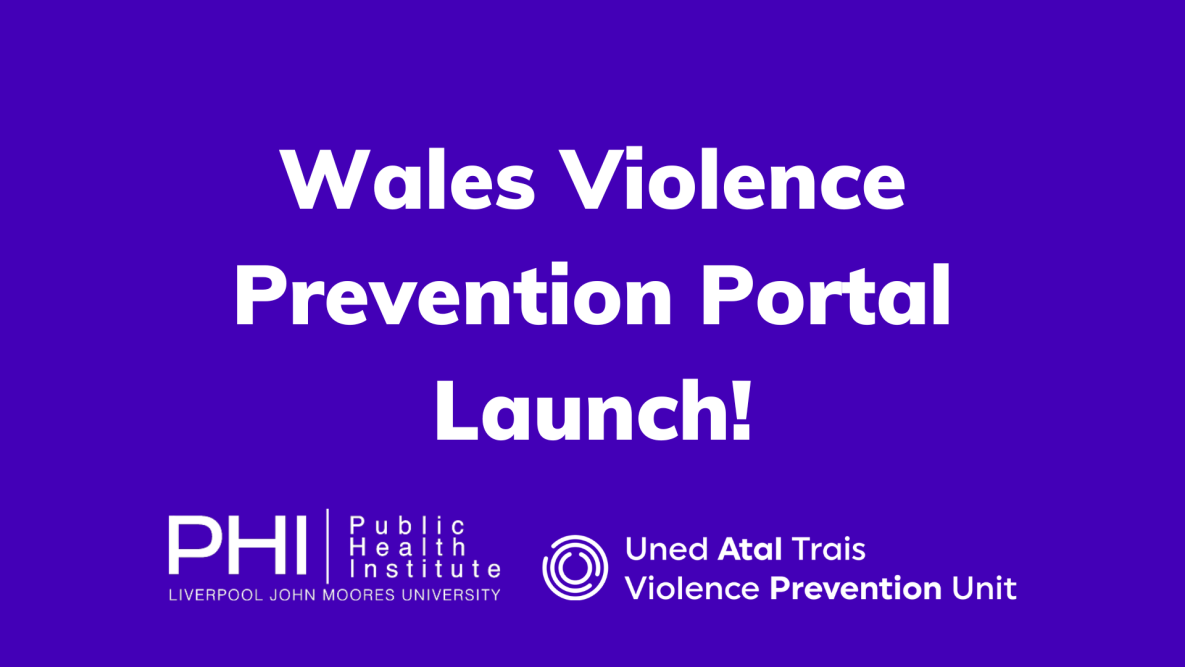 The Wales Violence Prevention Portal, launched today 29th March 2023.
The Portal is the first of its kind in Wales, and has been developed by the Wales Violence Prevention Unit, in partnership with the Public Health Institute, Liverpool John Moores University.
The digital platform holds anonymised data on violence in Wales, and allows users to aggregate and present different data sources using a variety of mediums including graphs, charts, tables, reports, and interactive maps of local and national areas.
The Portal has the ability improve multi-agency collaboration to prevent violence, by enabling users to access and compare local and national data from multiple sources, including health and police data, to inform operational and strategic practice.
"A key priority for the Wales Violence Prevention Unit is to progress multi-agency data sharing and analysis to improve our collective understanding of violence, as demonstrated through the South Wales Violence Surveillance and Data Analysis System, and subsequently our Violence Monitoring Reports.

"The Wales Violence Prevention Portal takes this work one step further, giving partners the ability to draw on multiple local and national data sources independently at any time.

"This tool will be invaluable for organisations involved in delivering strategic needs assessments and response strategies for violence in their local areas, as part of the new Serious Violence Duty."

Dan Jones, Head of the Wales Violence Prevention Unit
Currently the Portal brings together data from multiple sources, including hospital admissions and ambulance call-out data for Wales, and emergency department assault attendances and police-recorded crime data for South Wales.
The Portal will continue to develop as more data is made available. If your organisation holds data on violence, contact us to explore options for it being made available on the Portal, to improve partners' understanding of violence in their areas.

The Wales Violence Prevention Portal is available for all professionals who need to understand violence trends in Wales, especially analysts and public health specialists. Users must request to register through an official work-related email account. Access will not be given to a user via a personal email address. Click here to register for access.