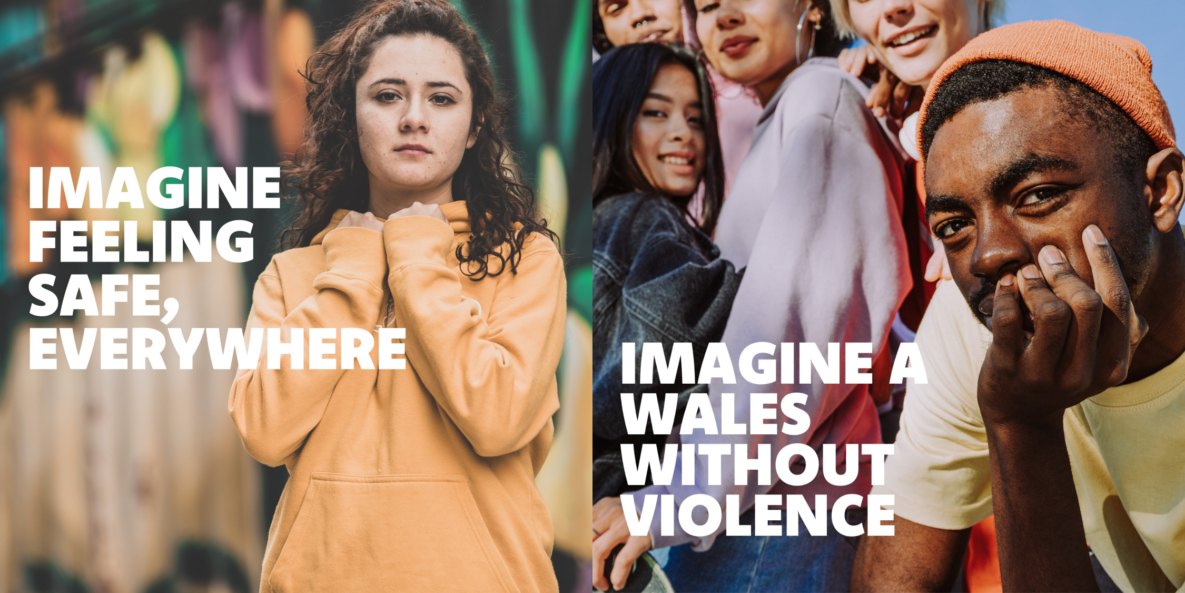 The Strategic Framework for Preventing Violence among Children and Young People is now open for consultation from 10th October – 18th November 2022.
To take part in the consultation and share your views to help shape the future of violence prevention in Wales, visit www.waleswithoutviolence.com.
There is a consultation option for children, young people and the public and one for professionals – please select the option which best suits you.
"For the framework to work for Wales, it must be informed by the experiences and ideas of children, young people, and professionals working to prevent and respond to violence.

"This framework will focus on primary prevention, and support service delivery partners, commissioners and policy makers in making decisions and planning activity aimed at preventing violence among children and young people. The consultation period provides an opportunity for people to share their knowledge, expertise and experience to help develop this vision and create a Wales free from violence.

"I would encourage everyone to complete a consultation response, and share details with colleagues, children and young people they work with."

Lara Snowdon, Violence Prevention Programme Lead, Public Health Wales
Join a workshop!
A shared vision for the prevention of violence among children and young people is essential. To support partners in shaping the Framework, we are hosting a series of online and in-person workshops throughout October for people to have the opportunity to discuss and ask questions around the Framework and for us to capture your feedback.
See details of the consultation workshops, view exact locations and sign up here.
About the Framework
This framework is being co-produced by the Wales Violence Prevention Unit and Peer Action Collective Cymru, to help create a Wales without violence.
Children and young people are most at risk of experiencing violence, and most likely to experience multiple forms of interpersonal violence. However, we know that violence is both predictable and preventable, and the evidence indicates that prevention approaches are most effective when implemented with children and young people.
This framework is intended to be used by partners across Wales involved in preventing youth violence, and is it being developed by and for children and young people. It will be designed to support local areas with the delivery of their statutory responsibilities under the new Serious Violence Duty.
Organisational consultation responses
To get the broadest range of insight and expertise possible, we would encourage the participation of individual professionals, rather than organisational responses. However, please contact us at PHW.ViolencePreventionUnit@wales.nhs.uk if you would like to make a response on behalf of your organisation.