On 24th November 2021, the Wales Violence Prevention Unit teamed up with The Hope Collective and Peer Action Collective to deliver the first 'Hope Hack' for young people in Cardiff.
This 'Hope Hack' formed part of a Hackathon series across the UK, which has been developed by The Hope Collective's Youth Leadership Group, to give young people a voice in the way issues that predominantly affect them are addressed. The event in Cardiff focused on in engaging young people to consider solutions to challenges they face in education and employment.
Wes Cunliffe, St Giles Trust opened the event by welcoming over 50 people from schools and youth organisations to the Principality Stadium, Cardiff. This was followed by a series of workshops or 'Hacks' - led by Peer Action Collective with additional facilitation by the Hope Collective. During the Hacks, attendees worked in smaller groups to discuss what fairness looks like in their community and what could be done to tackle issues relating to education and employment from their experience, specifically around mental health, neurodiversity and access to support services.
The Hope Collective was formed by a powerful partnership of leading cross-sector organisations to support the 20th anniversary legacy campaign for Damilola Taylor. It is a partnership with aligned values and a shared vision; to work together in a spirit of unity to create real change for young people and communities across the UK.
The Peer Action Collective (PAC) is a ground breaking network of young people, who are designing and conducting research about young people's experiences of violence. They'll then be supported to turn what they've learned into action. From campaigning to improve local mental health services, setting up a youth centre or supporting young people into employment – the PAC will create opportunities for young people to make their community a safer, fairer place. In Wales, the Peer Action Collective are supported by Media Academy Cymru and YMCA Swansea.
Education and Employment: The Stats
When the UK and the world was struck with Coronavirus at the start of 2020, it came with catastrophic effects to health as well as day-to-day life, including young people and communities. NHS Wales released results of their survey: COVID-19 and employment changes in Wales in May 2021.
These results show how the pandemic has effected young workers. "Around a quarter of a million workers were employed in shutdown sectors in Wales (18% of all workers) at the outset of the pandemic with young workers (aged 16-24) much more likely to be employed in shutdown sectors (36% compared to 11% of those aged 35-64)."


NHS Wales, also highlighted how the pandemic effected BAME groups in Wales, "Some BAME groups are over-represented in shutdown sectors. For example, almost 45% of Bangladeshi employees work in shutdown sectors in Wales compared to around 16% of White British employees and only 4.7% of Indian employees."

NHS Wales
In September 2021, Welsh Government released their findings through a survey regarding: Young people not in education, employment or training (NEET): April 2020 to March 2021. The results showed:
By the end of 2020, 15.2% of 19 to 24 year old's were NEET (36,400) a decrease compared with 16.1% (38,900) in 2019.

Disabled young people are more likely to be NEET than young people that are not disabled. This difference is even more pronounced for 19 to 24 year old's compared to 16 to 18 year old's. The proportion of disabled people who are NEET rises from 18.1% at age 16 to 18 to 41.2% at age 19 to 24.

Welsh Government
Young Enterprise commissioned a survey conducted with 1,000 16-18 year old's in full time education in March 2016. "Youth Unemployment: A generation in crisis."
More than half (52%) of those children who experienced online bullying behaviours said they would not describe these behaviours as bullying, and one in four (26%) did not report their experiences to anyone.

Young Enterprise
Ditch the Label carried out a survey in 2020, on 13,000 young people; exploring issues such as loneliness, poor mental health and revealing the biggest contributors to issues such as depression and anxiety in young people. This was named the Annual Bullying Survey, they found that
"The impact of bullying on young people's mental health is emphasised. Almost half (44%) felt anxious after a bullying experience, 36% felt depressed, 33% had suicidal thoughts and 27% self-harmed."

Ditch the Label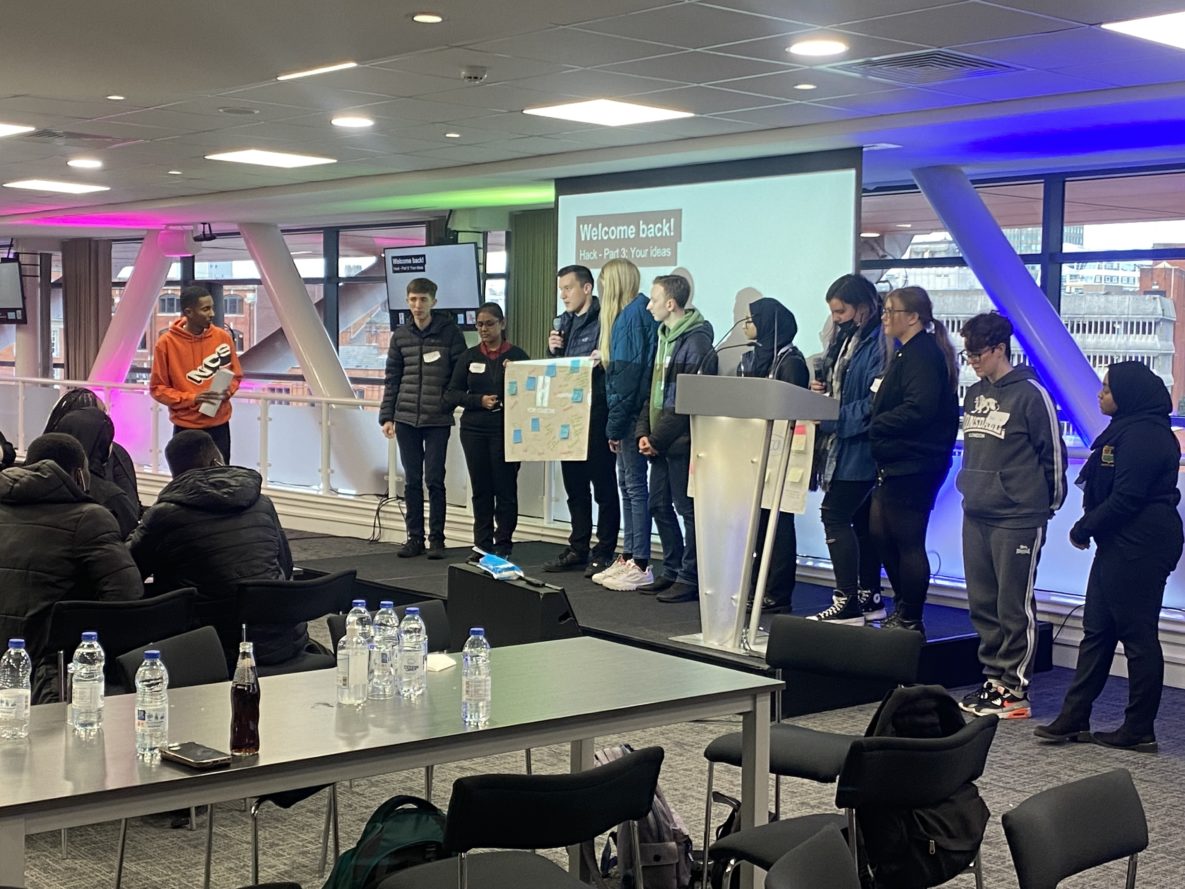 Image taken at The Hope Collective event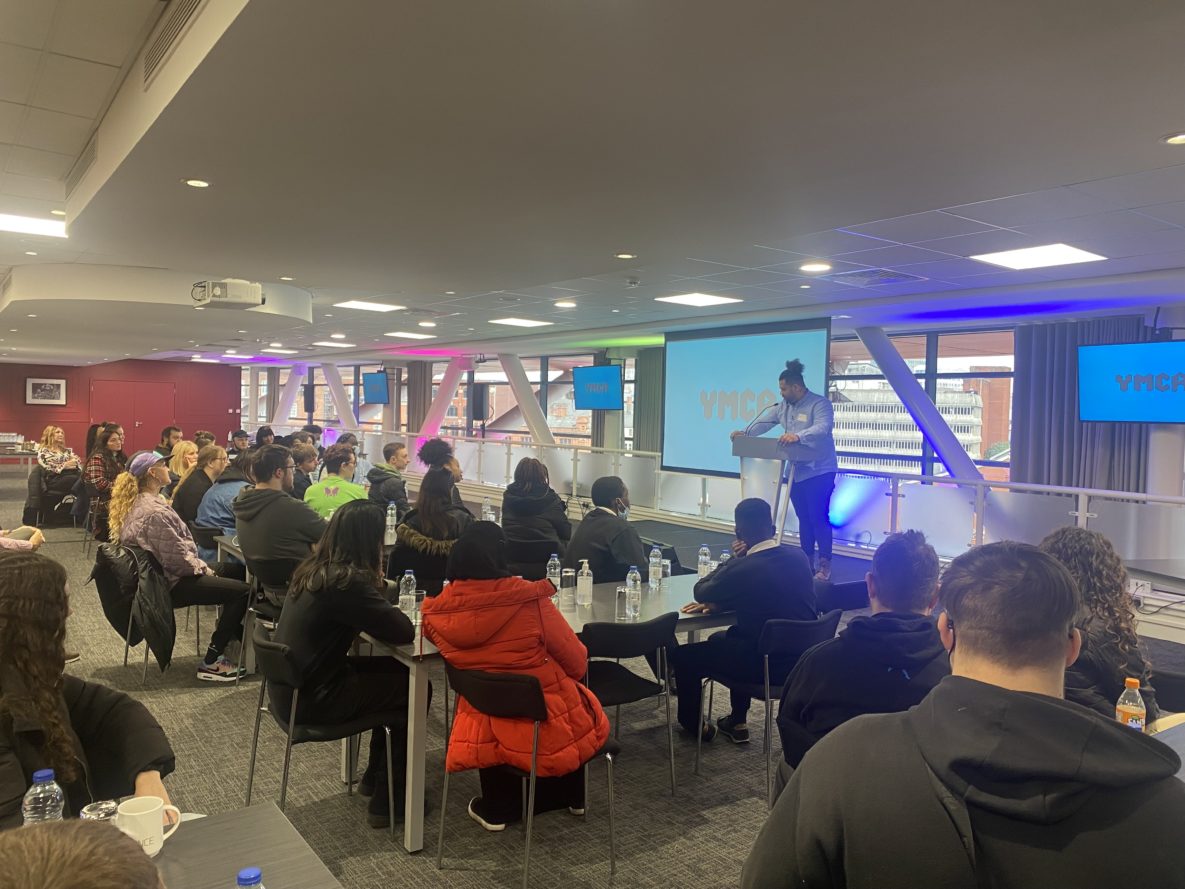 Wes Cunliffe at The Hope Collective Event