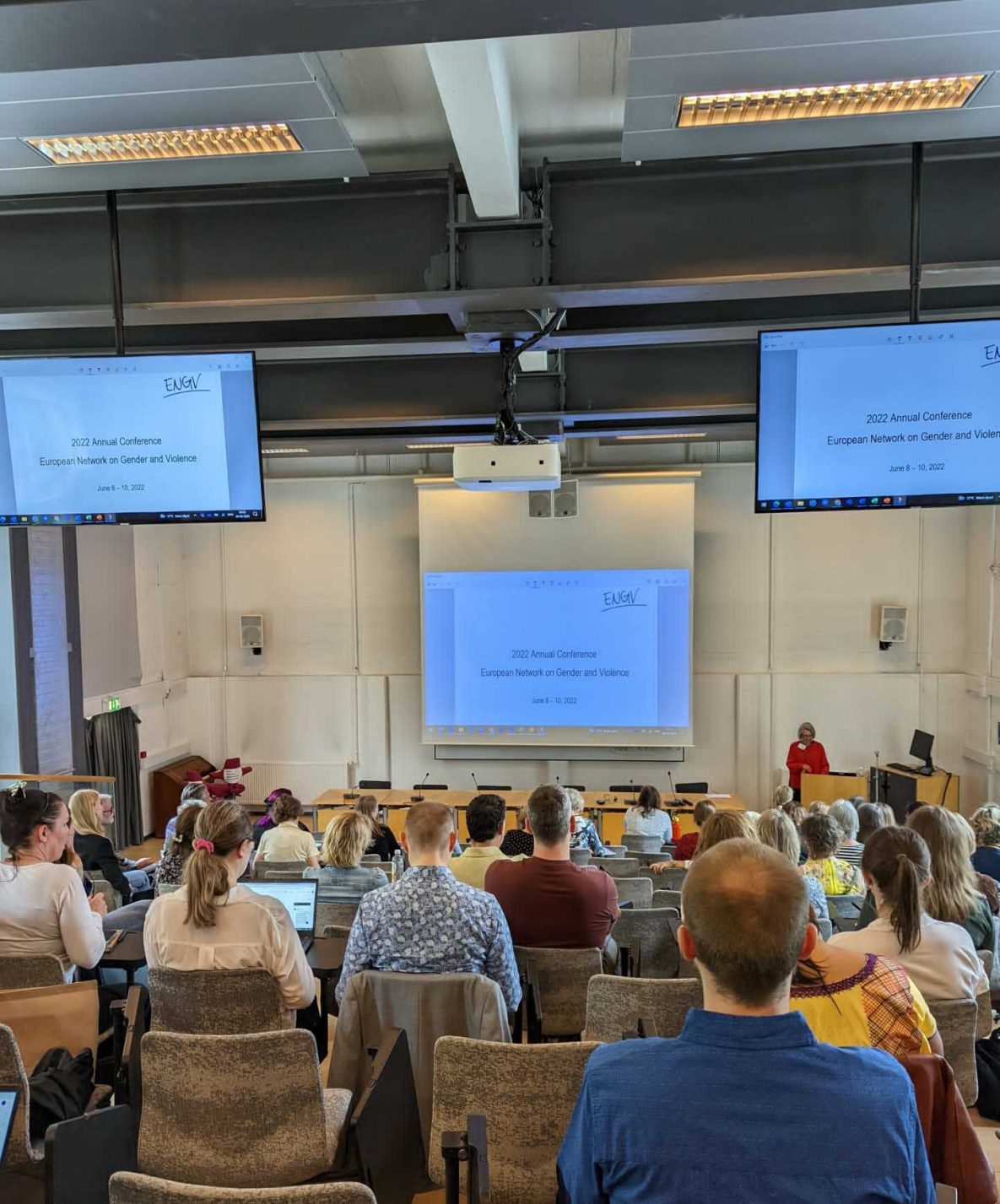 The Wales Violence Prevention Unit presented its vital research on the experiences of bystanders to domestic abuse during COVID-19 at the Annual Conference of the European Network on Gender and Violence (ENGV) on 9th June 2022.

The innovative study, delivered by the Wales Violence Prevention Unit in partnership with the University of Exeter and funded by Public Health Wales, explored the experiences and behaviours of bystanders to domestic abuse during the COVID-19 pandemic, to help inform policy and bystander intervention training programmes.
The research found that people are more likely to take action against domestic abuse and its warning signs if they feel connected to their community, and that education on what domestic violence and its warning signs look like and training on how to safely intervene is vital for people to feel confident to take action when they witness it.
"The COVID-19 pandemic and the social restrictions that came with it changed a lot of people's daily routines. We wanted to understand how these changes may have impacted on people witnessing and taking action against domestic abuse, so we could build the evidence base on how to prevent domestic violence and abuse and support survivors.

"Preventing domestic abuse is everybody's business, and it is important that we use this research to better understand the challenges and motivations of bystanders, so we can support everyone in recognising and safely responding to domestic abuse and its warning signs."

Dr Alex Walker, Lead Researcher and Violence Prevention Outcomes Officer for the Wales Violence Prevention Unit

The Live Fear Free helpline is also available 24/7 for people who have experienced or are experiencing domestic abuse or are concerned about a friend or relative:
Helpline: 0808 80 10 800
Text: 078600 77333
Webchat: livefearfree.gov.wales
More Info: gov.wales/live-fear-free
The Respect Phoneline offers help for domestic abuse perpetrators who want to change. The confidential helpline is available Mon-Fri 9am-8pm:
Helpline: 0808 8024040
More info: respectphoneline.org.uk