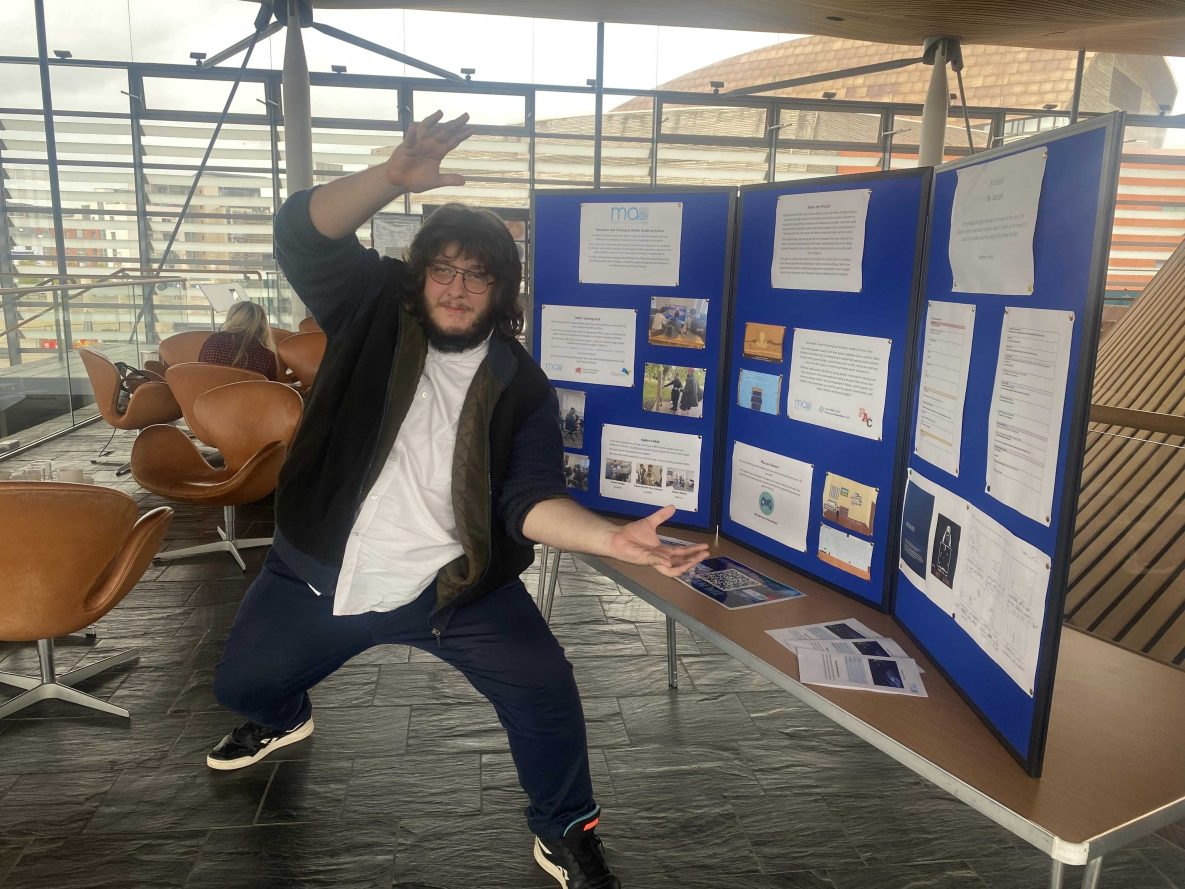 Students have taken the Wales Without Violence Framework to the next level by designing games based on the nine strategies to prevent violence among children and young people.
Each game is unique and explores the impact of, and solutions to, violence from the perspective of the developer. Topics include bullying, hate crime, harassment and adverse childhood experiences and players must navigate levels to win the game and ultimately realise a Wales without violence.
In one game, for example, a boy is getting bullied so must collect phones and money so he is able to call a trusted adult and take a bus to safety.
Before developing the games, students on the Media Academy Cymru Game Design Course met with the Wales Violence Prevention Unit and Peer Action Collective to discuss the Wales Without Violence Framework and consider how they could use its content to develop a game that would support other young people in learning about the root causes of violence and what could work to end it.
"Everyone learns in their own way, and has their own individual skills, experience and passions. Media Academy Cymru offer a range of qualifications which learners can work to achieve in a safe and supportive space, and the Game Design course is one of the newest offers.

"I was really pleased to work with Peer Action Collective Cymru and the Wales Violence Prevention Unit on developing a module that would enable learners to build skills in game design whilst also learning about the root causes of violence and what works to prevent it.

"Offering opportunities like this to young people is essential in making sure they can be part of the conversations being had about how we can end violence among children and young people in Wales, and the games the students have developed can now be used to support conversations with other children and young people."

Bex Betton, Head of the Gaming Hub at Media Academy Cymru
"The task was good, Steph and Bryony [from Media Academy Cymru and the Wales Violence Prevention Unit] were really nice and it was interesting to learn about the work they do. We got to make games that are important to us but will also be used by others. Making the games was relaxed and I am impressed with how much progress I made."

Game Design Student, Media Academy Cymru