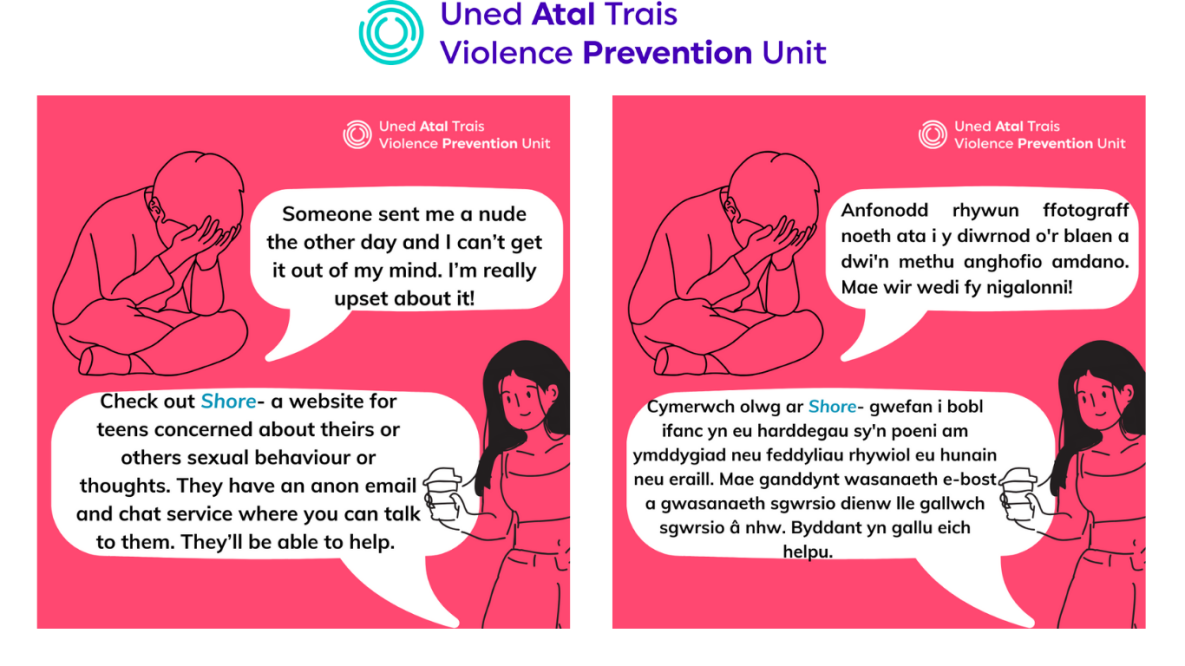 Worried that you've harmed someone sexually?
Think someone has tried to groom you?
Worried about a nude you sent or someone has sent you?
Worried that your friend is being sexually harmed by someone?
Worried that your friend has problematic sexual behaviour?
Worried that you have harmful sexual thoughts?
Designed by experts at the Lucy Faithfull Foundation, backed by young people and 100% anonymous, Shore is first of its kind in Europe. It's a website designed to create a safe space for teens who are concerned about theirs or others sexual thoughts or behaviour. Teens can use the anonymous chat service which is available on Mondays 2-5pm and Wednesdays 5-8pm or they can email the experts anonymously regarding theirs or others problematic/ harmful sexual thoughts or behaviour. The website also has a topic library with guides that are on sex and the law, managing difficult emotions, safe spaces to learn about sex, online sexual behaviour, pornography and related content that aims to teach teens about safe sexual behaviour and attitudes.
Link to the website: