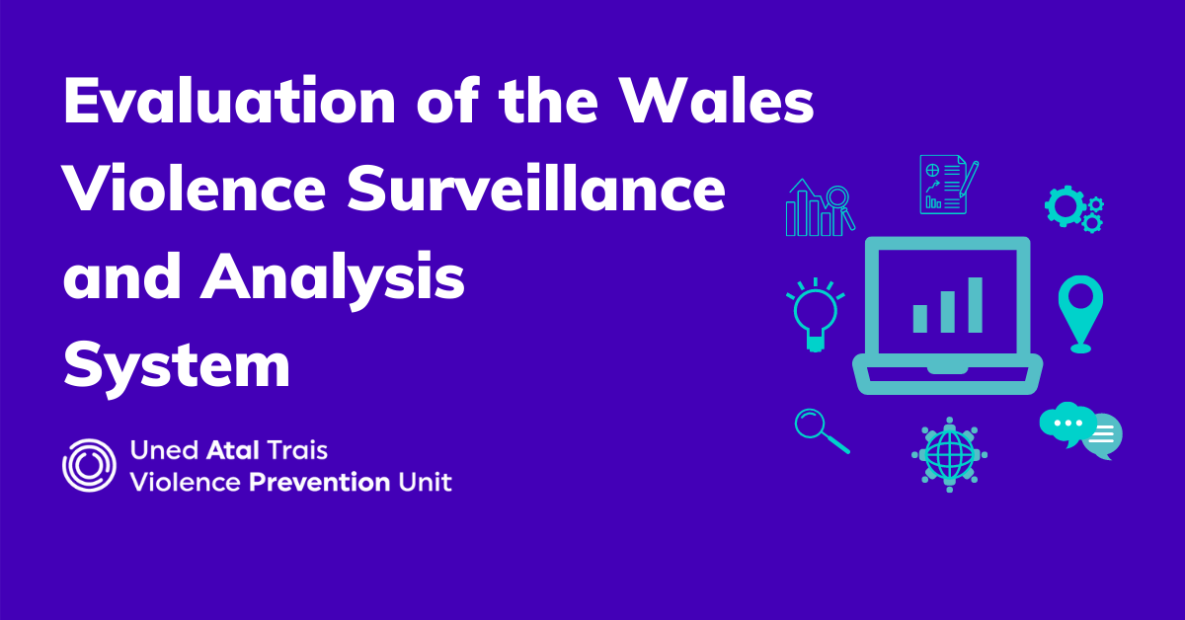 The Wales Violence Prevention Unit has published the independent evaluation of the Wales Violence Surveillance and Analysis System (WVAS).
The WVAS was established in 2014, with an initial focus on South Wales, with the aim of supporting violence prevention through the development of a surveillance system to collate, analyse and share data across multiple sectors.
The Unit has taken ownership of the WVSAS since 2019, with the aim of expanding the system pan-Wales. This is the first evaluation of the WVSAS, delivered by the Public Health Institute (PHI), Liverpool John Moores University (LJMU), and it will support the Unit in better understanding the needs of our partners and current/potential barriers and facilitators as we continue to develop the system.
"Collaboration is key to ending violence in Wales. To support our mission, a key aim of the WVAS, which includes our Violence Monitoring Reports, is to facilitate and promote a multi-agency public health approach to violence prevention.

"The recent evaluation demonstrates that the WVAS is achieving this aim, with 90% of survey respondents agreeing that through our Violence Monitoring Reports, the Unit is facilitating multi-agency data sharing for the purposes of violence prevention across Wales.

"Overall, the evaluation has demonstrated the WVAS is instrumental in providing a true picture of violence in Wales, and that it can support partners in developing strategies and targeted interventions for violence prevention.

"As we move forward, we will continue to enhance the WVAS so it can support our partners further. We are doing this by developing a real-time, interactive surveillance system that will be available to all of our partners. The Violence Intelligence for Prevention Hub will be the first of its kind in Wales, and is a huge step forward in enabling partners to independently identify and analyse multi-agency data to support and inform their own work."

Jon Drake, Director, Wales Violence Prevention Unit